Being Korean is not an obligation to be a Kpop idol and it is no surprise that some of those stars are from other different parts of the world. South Korean entertainment companies know how to pull talent from foreign countries. Today we have an updated list of Kpop idols who are from Canada.
Henry Lau – Super Junior M
Henry Lau was born in Toronto, Canada. His father is from Hong Kong and his mother from Taiwan. Henry plays many musical instruments and planned on being a professional violinist before being recruited to SM Entertainment in 2006. He even appeared as a violinist in South Korean group Super Junior's music video for "Don't Don" in September 2007. In 2007, he briefly attended the University of Toronto studying Music Performance. Henry debuted in 2008 and a rapper and singer for the group Super Junior M.
Somi – former member of I.O.I
Jeon Somi, known as Somi, is a very talented 17-year-old Canadian-Korean singer based in South Korea who finished first in Mnet's K-pop reality show Produce 101.  Her father is a Dutch-Canadian and her mother Korean. She was bullied for being mixed but that did not stop her from working hard to be a singer. Her family is really involved with her career. Her mother and her grandmother made a short appearance on the 187th episode of Hello Counselor. She also had a cameo role in the 2014 film Ode to My Father along with her father and sister. Her father also made an appearance at the drama Descendants of the Sun.
Kris Wu – Soloist, a former member of EXO-M
Kris or Wu Yifan is a Chinese-Canadian K-idol know as a former member of EXO-M. He was born in Guangzhou in China and later moved to Vancouver. He auditioned for S.M. Entertainment's Canadian Global Auditions, which were held in Vancouver. On 17 February 2012, Wu was introduced as the eleventh member of EXO but he left the group in 2014. It was in 2014 that he became the youngest celebrity to have a wax figure at Madame Tussauds Shanghai. In 2016 Kris amazed us again when he made his runway debut at Burberry's Fall 2016 Men's Show in London.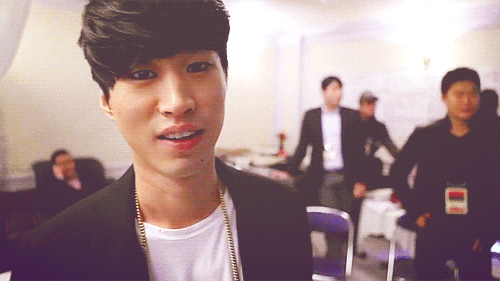 Tablo – Epik High
Daniel Armand Lee (born Lee Seon-Woong), known as Tablo, is a Korean-Canadian idol born in Jakarta, Indonesia. He lived in Hong Kong and Switzerland and moved a lot because of his father's work.  He decided to work with music against his parent's wish. Tablo had depression and saw Hip Hop as his way of calming down. Now he is a father of a beautiful girl, Haru, with his wife Kang Hye-Jung that he married in 2009. Tablo now is a music producer and founder of HIGHGRND.
Sera – Former member of Nine Muses
Sera is a Korean singer and actress born in Busan but lived her childhood in Canada between the cities of Toronto and Vancouver. She was the original leader of Nine Muses but the position was given to former member Rana right before the group's official debut. Sera became the leader after Rana left the group. In June 2014, she left the group as her contract with Star Empire Entertainment expired.
Wendy – Red Velvet
Son Seung-wan, known as Wendy, is a member of the group Red Velvet. She was born in 1994 in  Seongbuk-dong, South Korea. She moved with her family to Canada and studied in the United States. Wendy was a great student and won many prizes, one from Barack Obama. She auditioned for SM Global Audition in 2012 and impressed them as she sings and plays piano, flute, guitar and saxophone. We all know Wendy for her amazing vocals and talent. But lots of us don't know that she came from Canada. In 2014 she debuted with Red Velvet. Interesting fact, she learned to speak French and Spanish.
Mark Lee – NCT
Lee Min Hyung, or Mark Lee, is a Korean-Canadian idol born in Vancouver. Mark is a rapper and a vocalist. He just graduated from the School of Performing Arts Seoul in 2018. He is the only NCT member who is in every NCT sub-unit. Must be quite stressful being in three bands.
Young K – Day6
Kang Young-Hyun, known by his stage name Young K, is a South Korean musician, singer, songwriter and rapper. He is best known as a bassist, vocalist, and rapper of South Korean rock band DAY6. He was born in South Korea but moved to Toronto to attend high school in Toronto. His name in Canada is Brian and in 2017 he received his bachelor's degree in Business Administration at Dongguk University.
G.NA
Gina Jane Choi, known by her stage name G.NA, is a Canadian singer, songwriter, and actress based in South Korea. She was born in 1987 in Edmonton. G.NA was set to debut as the leader of the group Five Girls but the group disbanded shortly before their debut in 2007. She released her debut EP, Draw G's First Breath, on July 14, 2010.
Kevin Moon –The Boyz
Moon Hyung Seo, or Kevin Moon is a Korean-Canadian idol born in Vancouver, Canada. He is a member of South Korean boy group The Boyz and appeared on "K-pop Star 6" in 2016.
Alex Chu – Clazziquai
Alex Chu known as Alex is a Korean-Canadian singer and actor born in 1979 in Vancouver. He is the male vocalist of the South Korean electropop band Clazziquai. On June 1, 2012, Alex opened a new Italian restaurant, D'asti Plate, that in January of 2018 changed the name to D'Asti NY. He partnered with three of his close friends to open the restaurant, which is located in the Shinsadong area of Seoul. In 2016, Alex started hosting a variety show My Neighbor, Charles.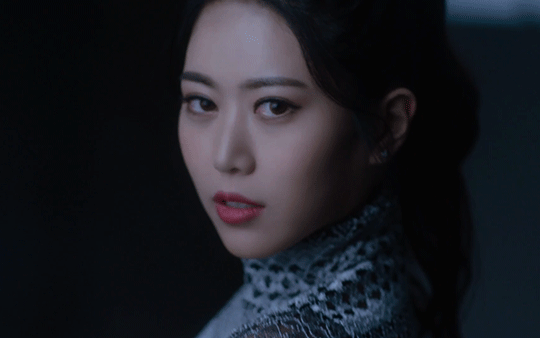 Yejin – former member of Brave Girls
Han Yehjin or Christina Han was born in Seoul and lived in Vancouver. She graduated from the same high school as G.NA. Yiejin used to be a beauty pageant and is able to play both violin and classical guitar. She debuted in 2011 with Brave Entertainment and eventually debuted in the company's first-ever girl group with just a few months of training.
DinDin
Lim Cheol, known as Dindin, is a rapper born in Seoul but he studied in Vancouver to improve his English. He said in an interview that he struggled since he was the only Korean student.
Jacob from The Boyz
Jacob was born in 1997 in Toronto, he is the vocalist of the group The Boys and is known as the  "mother" of the group.  Jacob's name is Bae Jacob so his nickname is baecop (belly button).  He wrote, sang and composed the song in his DAZED profile video. He likes and he was on the basketball team for 4 years and volleyball team for 6 years. 11. His special talents include beatboxing and playing the guitar at the same time and doing the earthworm move.
Are you a Kpop fan? When did you start to like it? Tell me in the comments below and do not forget to follow the Korean Cultural Centre & the Korea-Canada Blog on the other social medias: Instagram, Youtube and Facebook
---
Nicole Regiane (Nica)
Lifestyle Brazilian blogger in Canada and owner of the Kpop Union Brasil.
💻BlogWhyNot.com
📹Youtube
💋Pinterest
📷 Instagram
---